Practice
Knowledge and skills in practice administration are important for members whether they own a practice, direct a department, manage a facility, or practice as an employee.
Payment
For additional assistance with payment and reimbursement issues, contact APTA's Payment Policy & Advocacy department at 800/999-2782, ext. 8511 or This email address is being protected from spambots. You need JavaScript enabled to view it..
Advocacy
Advocate for the physical therapy profession and the patients it serves. Click here to access resources and opportunities to take action today!
We're Here For You
Have a question for a PT/PTA expert? This email address is being protected from spambots. You need JavaScript enabled to view it.. Have a great idea you would like to share with APTAKY leadership? LThis email address is being protected from spambots. You need JavaScript enabled to view it..
This email address is being protected from spambots. You need JavaScript enabled to view it.
Our Mission
APTA Kentucky advances and empowers the physical therapy profession to improve the health of the Commonwealth.
Benefits of Membership
There's never been a more important time to be a member of APTA KY. As a recognized leader in state-level health care debates, we need the power of your voice in the regulatory and legislative arenas. Your APTA KY membership benefits your career as well as your profession — an invaluable investment that will pay dividends throughout your future.
Click here to join or to renew your APTA/APTA KY membership.
Due to rising COVID transmissions in our state we will be holding the 2021 APTA-KY Annual Conference virtually on October 1 & 2. This year we will offer our Friday evening research forum live on a virtual platform with Q & A. Saturday sessions will include 4 concurrent virtual sessions focused on specialty specific clinical practice guidelines with topics including orthopedic conditions such as neck pain, geriatric hip replacement, and knee replacements; lymphedema assessment and management; and vestibular rehabilitation. Late afternoon sessions will be used to create an infographic on the topics above. An infographic is a visual image such as a chart or diagram used to represent information or data. Eight CEU's are available. You will be able to access the sessions and receive CEU's for 30 days after the conference.

Eastern District Meeting - October 11, 2021

Please join us on Monday, Oct. 11 at 6:00pm for an APTA-KY Eastern District meeting.

Strength and Conditioning in Physical Therapy: Not What You Might Think - Presented by Quinn Henoch, DPT.
Students
Check out our resources for current students of physical therapy.
New Professionals
Career resources for PTs and PTAs in the first 5 years of their careers.
PTAs
View the many resources available specific to Physical Therapist Assistants.
Educators
View information and resources for educators of PTs and PTAs.
For the Public
A website dedicated to consumers of physical therapy.
Donate
Help our organization continue its mission with your support and generosity.
What Our Members Are Saying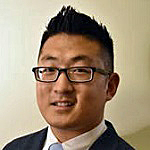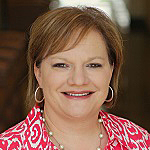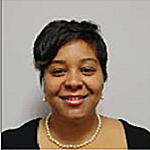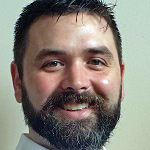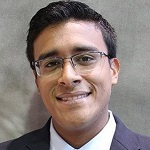 Physical Therapy in Kentucky
The first physical therapist arrived in Kentucky in 1935. Within the next few years Mary McDonnell was joined by 15 of her colleagues. They came to fight the crippling effects of polio. They touched the lives of World War II veterans whose bodies were mangled and broken. In 1947, feeling the need to unite and expand their knowledge, they founded the Kentucky Chapter of the American Physical Therapy Association. These pioneers could only dream their association, which started with 16 members, would grow to serve over 1,600 members.
Today, we are known as APTA Kentucky, a Chapter of the American Physical Therapy Association with a combined national presence of over 100,000 members.